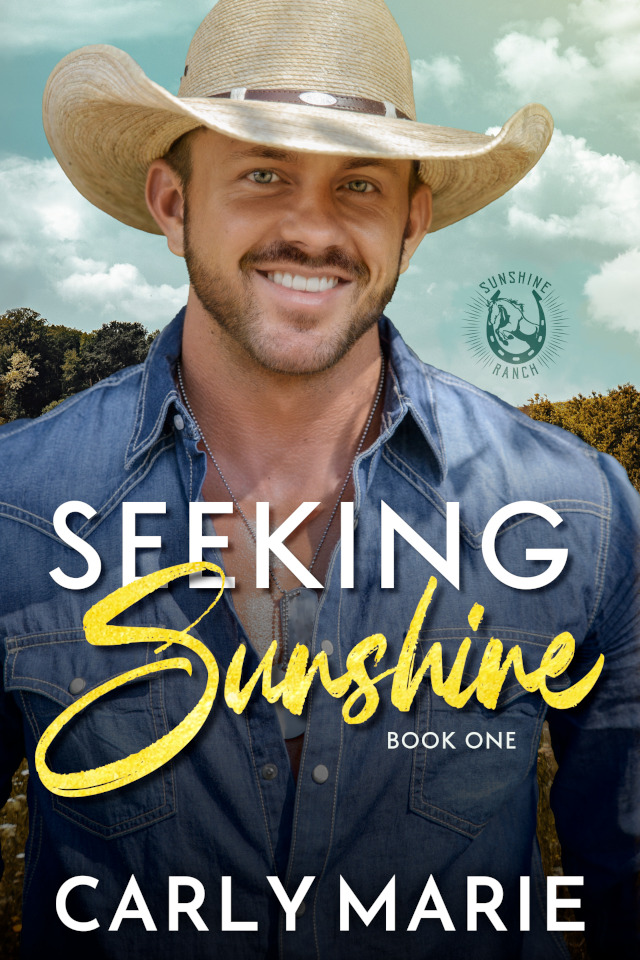 Find Seeking Sunshine on Amazon
Everyone needs a little Sunshine in their life
Liam has compartmentalized down to an art. With too much on his plate and raising his brother Jackson, he barely has time to sleep. Finding a man interested in him and accepting of Jackson isn't happening. As for riding lessons at Sunshine Ranch? It's just another thing that will stretch his budget and time. Flirting with the gorgeous owner isn't going to help him find more time, but it's nice to feel seen.
Garrett isn't just a Daddy, he's a fixer, and the frazzled older brother of the newest rider has his need to protect and help at an all time high. Garrett's overheard enough phone calls to know Liam's brilliant, yet Liam doesn't think so. Discovering that Jackson is struggling in school, Garrett finally knows how he can help, and maybe get to spend more time with Liam.
Being with Garret feels right, but Liam's not convinced he can be the boy Garrett needs. Garrett's opened his heart and mind, but Liam still has to put Jackson first. It's going to take a lot more than a few amazing dates for him to believe that Garrett wants them both, flaws and all.
Start reading now!