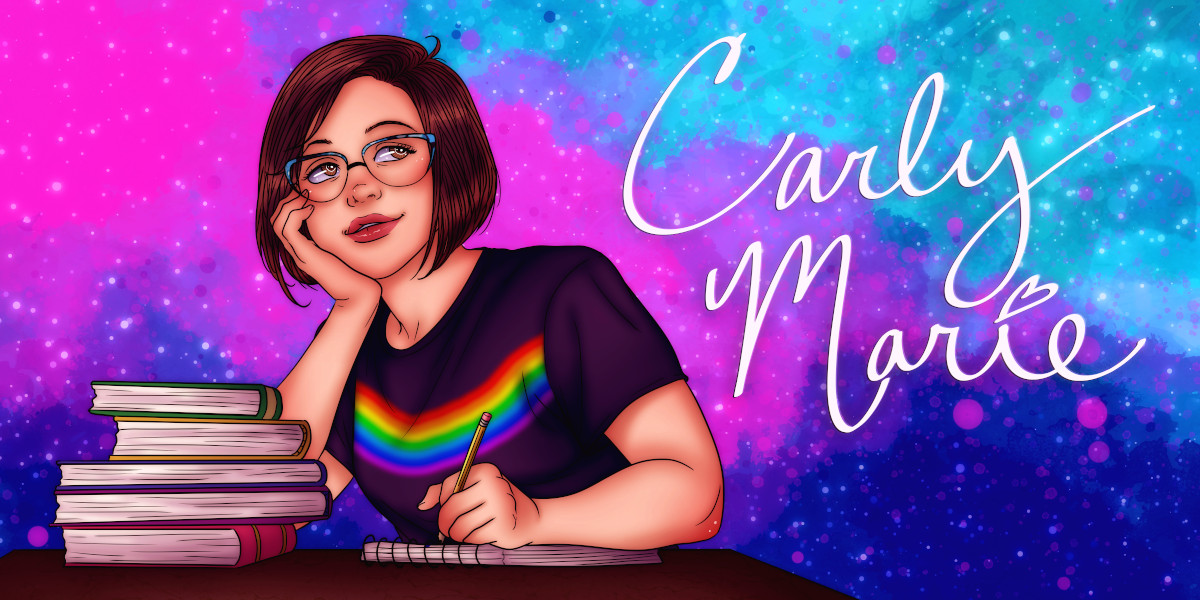 Carly Marie has had stories, characters, and plot bunnies bouncing around in her head as long as she can remember. Today, she is a USA Today Bestselling author, lover of all things romance, and an avid reader.
Carly spends her days writing sweet, kinky stories about men who love each other and her nights as a wife, mother, and chauffeur. She spends far too much time reading books, or in hockey rinks or driving between them, and far too little time cleaning her house.
Carly lives in Ohio with her husband, four kids, two cats, and has lost count of the number of chickens in the backyard. The numerous plot bunnies that run through her head on a daily basis ensures that she will continue to write and share her stories for years to come.