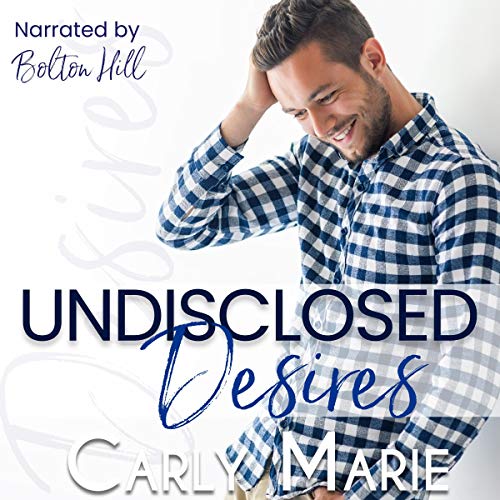 Find Desires on Audible, Amazon, and iTunes
Did the man who knows all of Caleb's desires just hobble into his life?
Caleb Masterson is, by all accounts, a successful adult. He graduated college, found a job he loves, and has a place to call home. Unfortunately, he knows what he desires in a relationship is considered too "high-maintenance" for most men and he has decided to not even bother looking. He's happy with his decision until a sexy man with salt-and-pepper hair limps into his physical therapy office and turns his world upside down.
Careful attention to detail and a need to be in control have helped Travis Barton become the owner of a successful construction company. But that same desire for control is what has pushed his past boyfriends away… Travis knows what he's looking for in a relationship isn't easy to find, and the last place he expects to find the man with the potential to be everything he's ever hoped for is in his physical therapist's office. But when Travis overhears an intriguing conversation between his cute physical therapist and a co-worker, he's suddenly not so anxious to be back at work.
Is it possible for two men, both content in their lives, to find what they've both needed in a partner in the most unexpected of places? Or will their desires be too much for the other to handle?
Narrated by Bolton Hill
Start listening now!